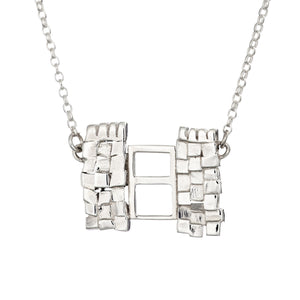 925 Sterling Silver Clochán Cottage Gate Pendant with 46cm chain and lobster clasp
Under old Irish law or Brehon Law, all households were obliged to provide some measure of hospitality to travellers. This could be shown by the offer of a cup of tea or a glass of Irish whiskey and even an overnight stay.
The Garden Gate represents the welcome and hospitality of the Irish people to their homes.