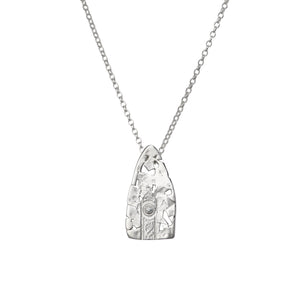 925 Sterling Silver Pendant with 46cm chain and lobster clasp
A Clochán is an early Irish stone hut dwelling commonly called a 'beehive hut' because of its shape. Clochán' s were a common type of dwelling during the early Christian period and most of the remaining examples are indeed associated with early Christian sites.
Having survived on the Irish landscape for over one thousand years, this Clochán Pendant symbolises strength, survival and protection.