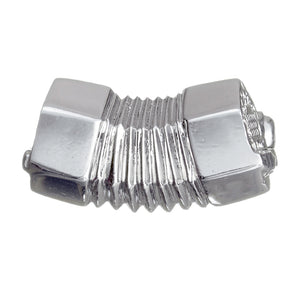 Available in 925 Solid Sterling Silver.
Length 20mm, Width 10mm, Weight 5.1g.
A free-reed musical instrument, held by placing the hands through a leather strap, with the thumbs outside the strap and the palms resting on wooden bars.
The concertina has enjoyed a long and distinguished presence in Irish music since the early to mid 1800's.