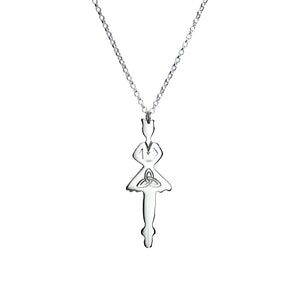 925 Sterling Silver Engraved Pendant with 46cm Chain and Lobster Clasp.
Height 4cm, Width 1.7cm, Depth 0.8mm.
All dimensions are approximate as each piece is hand crafted.
Irish Dancing is a range of traditional dances originating in Ireland and now practiced world-wide. Some dance forms are: step, set, sean-nós and ceilí.